Do You Need Gymnasium Floor Care?
Are your gym floors showing signs of wear and damage? Do you see the echoes of scratches, scuff marks, and an uneven appearance that mar their once-pristine surface? The moment has arrived to restore their glory. Your athletes deserve a floor that reflects their aspirations. Let us revive the heart and soul of your athletic space.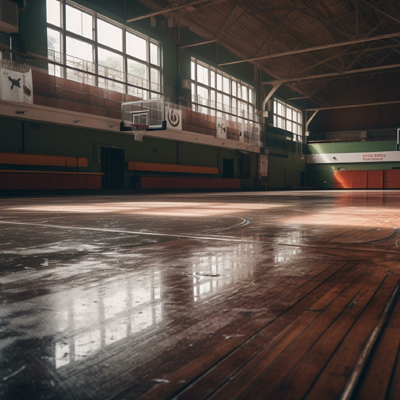 As responsible custodians of the environment, we embrace sustainable practices as an integral  part of our service. Our EPA-approved products ensure the safety of your athletes, staff, and the surrounding ecosystem. We stand proudly as a beacon of environmental stewardship, elevating the  standards of floor care while preserving the world we cherish.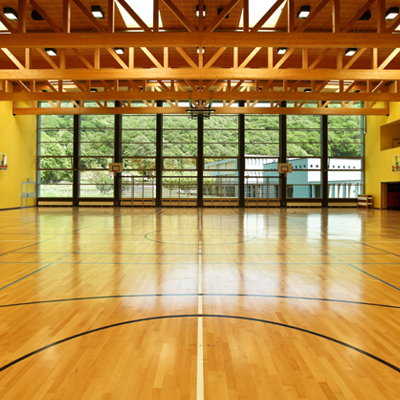 Schedule a FREE Consultation
The time has come to unveil the true potential of your gymnasium floors. Schedule a FREE consultation with us today and embark on a journey where passion meets professionalism. Let us breathe new life into your athletic facility and witness the captivating evolution of your gym floors. Together, we will build a legacy that echoes through every inspiring stride.
Get Your FREE Consultation Today!
Exceptional Results and Safety
At Office Care, we understand the profound significance of a clean and well-maintained gymnasium floor. It's not just a surface; it's a testament to your commitment to excellence. For over 25-years, we have dedicated our expertise to deliver exceptional results, ensuring your gym floors radiate with unwavering brilliance and a mirror-like finish.
Our dedicated team of experts is armed with the knowledge and expertise to transform your gym floors into breathtaking wonders. We use industrial-strength finishes that gleam with a high-gloss allure,  captivating both eyes and hearts. Capturing the essence of your athletic environment, our finishes not only enhance its aesthetic appeal but also safeguard the safety and confidence of your beloved athletes.  But it's not just about our exceptional results; it's about our shared passion. Our legacy of excellence dates back to 1997, as we have proudly served communities in the DMV area with an unwavering commitment to transforming gymnasium floors into works of art. Our extensive roster of  satisfied clients stands as a testament to our relentless pursuit of top-notch results and unparalleled customer satisfaction. We understand that time is of the essence, which is why our quick turnaround times minimize disruptions, allowing your athletes to get back in action without delay.